In this issue we're going over some key billing tips and reminders, our new help menu and some promising podcasts. So, grab a coffee and click on whatever interests you the most.
---
Billing Tips & Reminders
Conference Calls

Conference calls are not applicable across provinces as currently there are no reciprocal agreements when speaking to physicians who are not working in the same province as you.

Avoid Submission Errors

If you get a submission error it means you've made an error and need to fix it in order to get paid. Here are some common scenarios to watch out for:

Location of fee code doesn't match (radiologic fee code performed in ER)
There's a fee code conflict – so assessment is required
Invalid use of Premiums
No Referring Physician
Patient doesn't have insurance

In our experience, most submission errors are a direct result of either not adding a referring physician OR not double checking that your patient has insurance. Make sure you always check these two things before submitting a claim.
---
OHIP Reminders
Referrals: Don't add a Physician using their CPSO#
Our billing agents are seeing a lot of billing errors because referring physicians are being added in the system under their CPSO # and not their OHIP billing #.
If you're not sure what the physicians billing number is, please ask them directly or message us and we'll contact them and add them to the list of referring physicians.
A large number of rejections seen on the last remittance advice report are from billing C124/E083 when the patient hasn't been in the hospital for 48 hours.
C124 only gets billed if your patient is discharged on day 3 or onwards, following the first hospital admission assessment.
Otherwise, if your patient is discharged on the first day after the first hospital admission assessment, bill C122 with E083.
If your patient is discharged on the second day, after the first hospital admission assessment, bill C123 with E083.
***All these codes pay the same amount so just make sure you're selecting the right one based on when your patient has been discharged.
OHIP Billing Cheat Sheets
We've updated some of our billing cheat sheets. Don't see your specialty? Let us know and we'll work on it next.
Family Practice in a Long Term Care Facility
If you're new to billing in Ontario, check out our Ultimate OHIP Billing Guide for automation tips, billing reminders and best practices.
---
MSP Reminders
When billing a procedure with a visit always choose a second diagnosis to ensure that both claims get paid. Otherwise, MSP will think that the procedure was included in the visit and will reject one of them.
When billing a consult and a visit on the same day, make sure you add the times of both visits. Independently this is not required, but when billed together it needs to be included so that MSP knows that the visits occurred at different times.
GP Quarterly Maternity Bonus
Are you eligible to bill the GP quarterly mate
rnity bonus? This is a huge incentive that you don't want to miss out on. Let us know if you qualify and we'll schedule a reminder to make sure you never miss it. Just remember your claim must include the following:
PHN: 9824870522
Patient Last name: Maternity
Patient First name/initial: G
Date of Birth: November 2, 1989
Diagnostic code: V26
For Date of service use: Last day in a calendar quarter
While Insurance coverage for addiction medicine is limited, here are 5 addiction fee codes that MSP currently covers: 5 Addiction Medicine Billing Codes
---
AHCIP Reminders
Remember, if you're giving multiple injections at the same encounter, you only need to submit one claim and change the number of units to reflect how many injections you've given. If you've submitted more than two calls of injections, then in the notes section state which injections you've provided.
Tip: If the nurse gives a flu or pneumonia vaccination you can still bill for it using HSC 13.59A. All other injections for HSC 13.59A must be provided by yourself.
---
New Features
1. New Help Menu
We've got something really big coming soon but meanwhile you might have noticed we've updated the app layout.
This includes the help menu, where you can now access our help resources quicker (like our blog, billing codes, etc.) Just click on the bottom right-hand corner and you'll see the following menu:
2. Change Provinces
You can now easily change between provinces on the app. Click on the province on the top left-hand corner of the app, then select the province you want to bill in.
3. How to Select Multiple Dates
Don't forget, on the Web app, you can add multiple dates for a single patient/claim just by clicking each date you'd like on the calendar. You can select a few days in a row or specific dates. Here's an example of what you'd see:
---
Keep Learning
Upcoming Events
Ontario:
For health-care providers that work with children: Child and Adolescent Psychiatry Update for Primary Care.
13.50 Mainpro+ credits.
When: Sept. 13th + 14th 2019
Where: The Ottawa Hospital, Civic Campus
Early Bird Price: $498
BC:
The Airway Interventions and Management in Emergencies (AIME) Course
Whether you work in a large, high volume centre or a small remote setting, AIME will provide a practical approach for practicing clinicians in airway management in emergencies.
18 Mainpro+ credits
When: Sept. 25th, 2019
Where: Whistler, BC.
Price: $1145
Alberta:
Running Sports Medicine Conference: A one day clinical workshop that will cover all aspects of running injuries.
6.25 Mainpro+ credits
When: September 14th, 2019
Where: University of Calgary
Price: $250-275
2019 Geriatrics Update, Clinical Pearls: A blend of short snappers, case-based interactive workshops and panel discussions share latest knowledge and best practice for managing challenging health issues in older adults, across the continuum of care.
Mainpro+ Group Learning – 6.25 credits, MOC Section 1 – 6.25 hours
When: September 20th, 2019
Where: Winsport, Calargary
Early Bird Price: $345
---
Podcasts
This month's suggestions: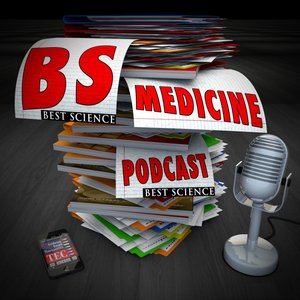 Best Science Medicine Podcast – BS without the BS:
GPs should stop making mental health diagnoses:

Dr. James McCormack and Dr Michael (based out of BC) talk to Bruce Arroll about approaches to how we should talk about, discuss, chart and treat mental health issues. They discuss avoiding psychiatric labels, consider giving transdiagnostic labels, and doing functional assessments around work, love, and play.
Outcomes Rocket:
Leveraging Regenerative Biology, Evolutionary Genomics, and Bio-Cybernetic for Chronic Disease Cures:
A closer look into how the biologic regulatory states of our cells, tissues and organs represent the central control processes behind our health (as well as our unfortunate transition towards disease, degeneration and aging).
Working in Rural Areas in BC?
Rural rounds summaries the key takeaways from the monthly series of videoconferences with healthcare professionals practicing in the rural areas of BC.
---
News Around the Nation
Looking for more tutorials, tips and suggestions?
Let us know what you'd like to see in the next Better Billing Newsletter!
This article offers general information only and is not intended as legal, financial or other professional advice. A professional advisor should be consulted regarding your specific situation. While information presented is believed to be factual and current, its accuracy is not guaranteed and it should not be regarded as a complete analysis of the subjects discussed. All expressions of opinion reflect the judgment of the author(s) as of the date of publication and are subject to change. No endorsement of any third parties or their advice, opinions, information, products or services is expressly given or implied by RBC Ventures Inc. or its affiliates.
Read Our Latest Blog Post
Changes to the Schedule of Benefits for Physician Services in response to COVID-19 Pandemic
Read more